I thought using Fallout 3 would be a great example of games designers, well actually level designers, taking an existing place and implementing it almost perfectly into an explorable and interactive world.
The game takes place in the year 2277 on the East Coast of what used to be the United States of America, mostly in Washington, DC, Maryland and Virginia.
They've taken the east coast of america and modeled it including familiar sights such as the Jefferson Memorial Building and the Museum of History, the whole of Arlington Library and Cemetery, but to these familiar sights they have wrought destruction and devastation, because Fallout 3 is based in the post apocalyptic future - the entire game area is littered by debris and collapsing buildings. But you can still see Washington and its street layout.

Jefferson Memorial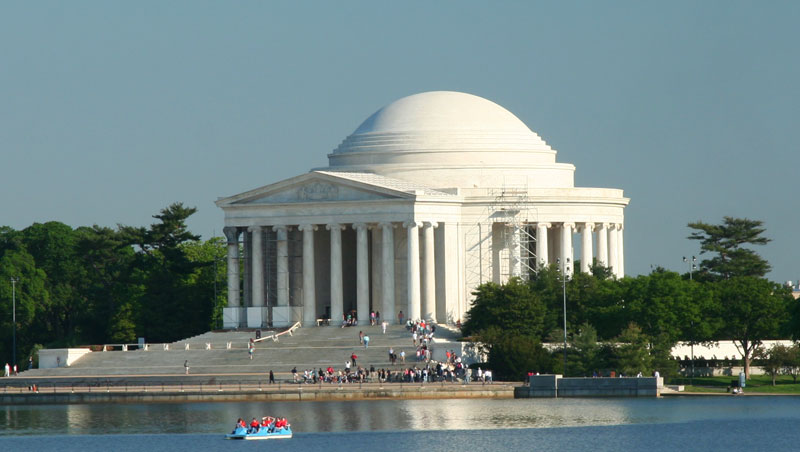 Jefferson Memorial Fallout 3
The game is also filled with propaganda and violence. I find this game amazingly detailed and makes you really appreciate what our world looks like, because scarily, this is probably what the east coast of america would eventually look like after an apocalyptic holocaust.